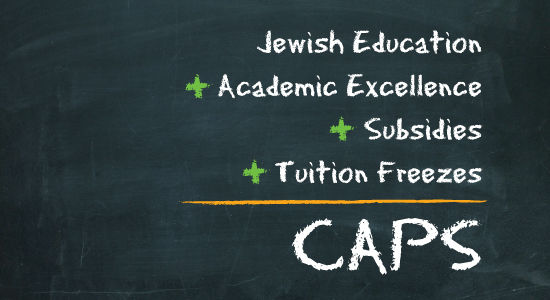 What is CAPS?
CAPS is a program of Federation CJA's Generations Fund that subsidizes and freezes tuition, based on household income and number of children attending a qualifying Jewish day school. Additional one-time subsidies are offered to eligible Kindergarten and Secondary 1 students.
Subsidies and tuition freezes for middle-income families

Additional subsidies of $1,800 for eligible Kindergarten and Secondary I students

Multi-year planning for parents



DETERMINING IF YOU'RE ELIGIBLE IS EASY AND DISCREET:
Click here to fill out the eligibility calculator
Applications must be submitted by
April 3, 2015 at noon!