Deadline Extended to March 21st at 2:00 pm!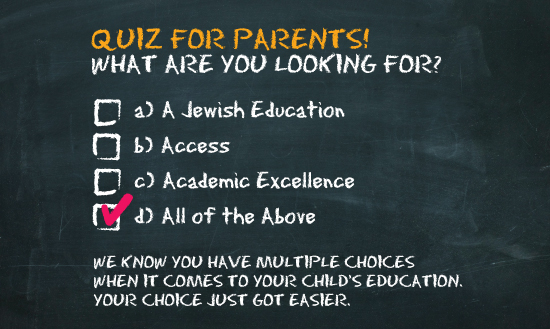 The

C.A.P.S. program

was created by the Generations Fund of Federation CJA to make Jewish education more affordable and accessible. By capping annual tuition for middle-income families*—plus offering incentive grants of $1,800 for eligible K and Sec I students—the C.A.P.S. program helps bridge the gap between your child and an excellent Jewish education.
* Cap amount may vary per student, per year.
DETERMINING IF YOU'RE ELIGIBLE IS EASY AND DISCREET:
Click here to fill out the eligibility calculator
Applications must be submitted by
March 21, 2014 at 2:00 pm!